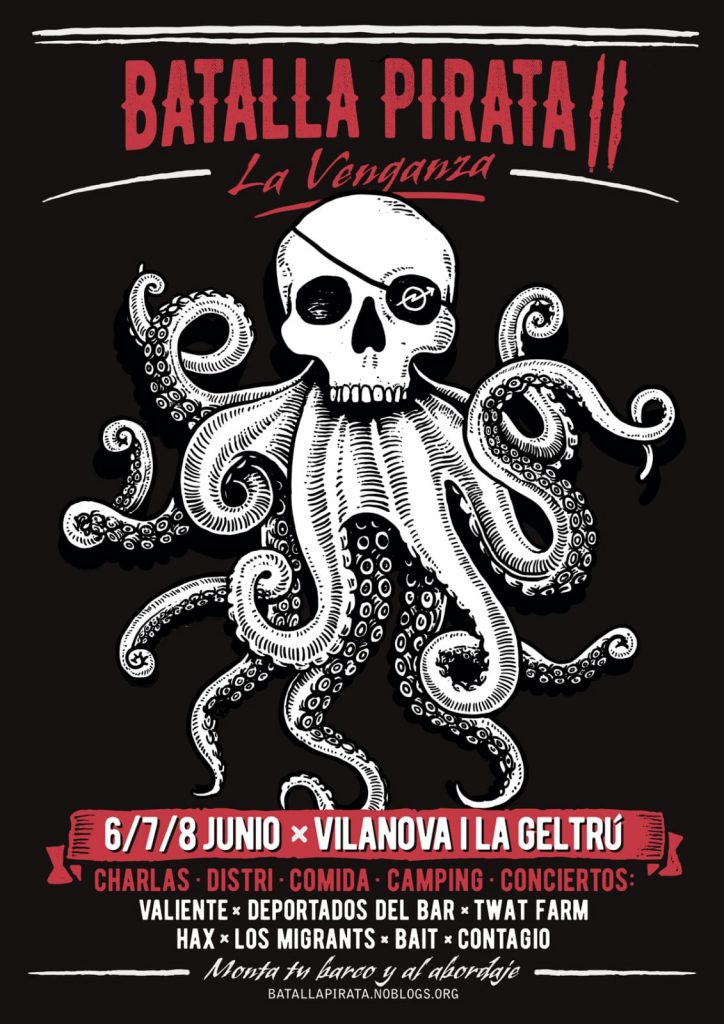 IT IS ONE YEAR SINCE PIRATES SAILED THE WATERS OF VILANOVA AND THIS YEAR THEY WILL RETURN!!
TIRED OF IRRESPONSIBLE TOURISM, POLLUTION OF THE SEAS AND THE THOUSANDS FORCED OUT OF THEIR HOMES ONLY TO DROWN IN THEM… WE WILL RETURN AND ARE READY FOR THE BATTLE!
BATALLA PIRATA II "LA VENGANZA"
ALL ABOARD PIRATES!